US Master Swimming
Adult Learn-to-Swim Instructor
Certified ALTS - Encouraging Adults to Swim
---
di Pietro Masci
U.S. Masters Swimming (USMS) is a national membership-operated nonprofit organization that provides membership benefits to nearly 60,000 Masters swimmers across the USA.

Pietro Masci is a USMS-certified Adult Learn-to-Swim instructor (ALTS).
Certified ALTS instructors have been specially trained in the techniques and methods that work best with adult swimmers, including stroke development that work best with adult beginner and intermediate-swimmers.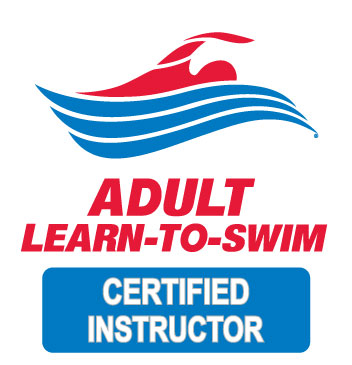 (click to see Pietro Masci meet results...)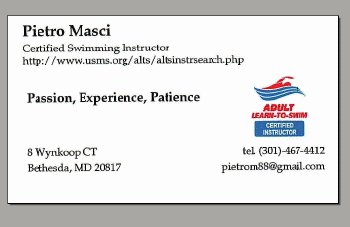 (click to see Pietro Masci swimming instructor certificate))

---
(02/25/2018)